Flamenco

Performances - Classes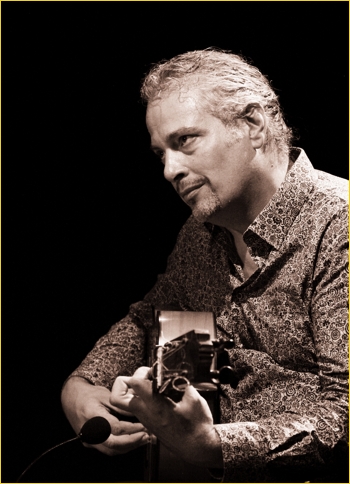 Photo: Ralf Bieniek
Welcome to my website! Here you will find material and information about my actual and past projects and presentations.
My main activities revolt arround the interaction of flamenco singing, flamenco dancing and flamenco guitar. I love the concentration and awareness needed to fuse singing, dancing and guitar into a single expression.
In my classes and workshop I try to give everything necessary to enjoy flamenco as a living language. Beyond Berlin, Seville and Jerez I will be found where I feel needed with my flamenco guitar.
You will find the majority of my videos on: •
YouTube
I am no longer a member of facebook, but you can happily contact me by the means stated in "Contact"
The Calendar on this site is the most-up-to-date about my activities. Only here you will find officially approved photos in print quality: select the project at the left and then go to "Press Photos" (upper right). Going to "Press" you find some published feedback.
And now enjoy your visit! I would be happy about new contacts and feedback!